All of the Jewelry
Shop for sustainable jewelry handmade from recycled gold, platinum and rose gold. We also make Nose studs and nose rings from sustainable gold and platinum | Sharon Z Jewelry | Shop Handmade Sustainable Jewelry San Francisco
MARQUISE RING - OXIDIZED STERLING SILVER AND 18 KARAT GOLD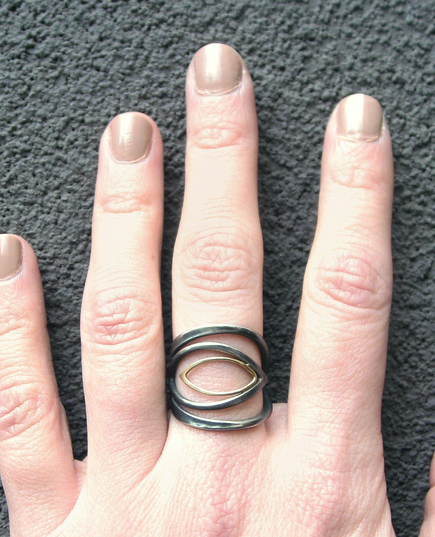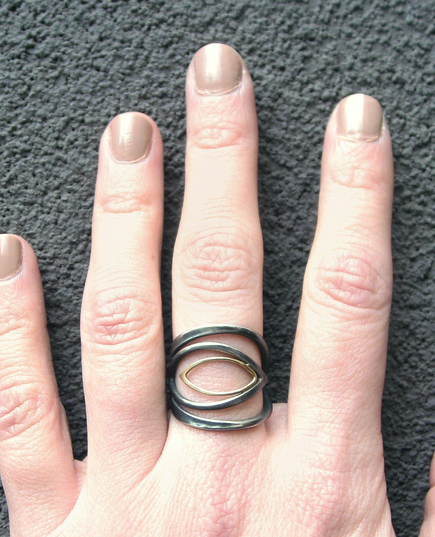 MARQUISE RING - OXIDIZED STERLING SILVER AND 18 KARAT GOLD
A study in negative space, your skin will act as the highlight of the lines of this statement ring. The marquise shape is a powerful symbol representing the intersection of two overlapping circles, and has often been associated with feminine divine power. This ring has been one of my very favorites from the first time that I made it and it is still the first ring that I put on every morning.
Recycled oxidized sterling silver, recycled 18k yellow gold
7/8″ width, 2.1mm band thickness
Handmade in San Francisco
Please allow 5-10 business days for your order to ship
Hey, Sharon- when can I expect my order? Check out our lead times here!
These would also look great on you: