All of the Jewelry
Shop for sustainable jewelry handmade from recycled gold, platinum and rose gold. We also make Nose studs and nose rings from sustainable gold and platinum | Sharon Z Jewelry | Shop Handmade Sustainable Jewelry San Francisco
STEM EARRINGS - RECYCLED OXIDIZED STERLING SILVER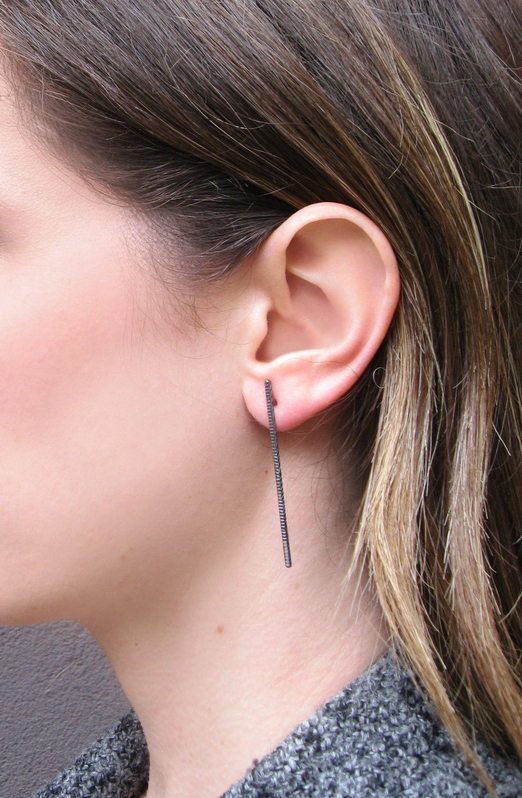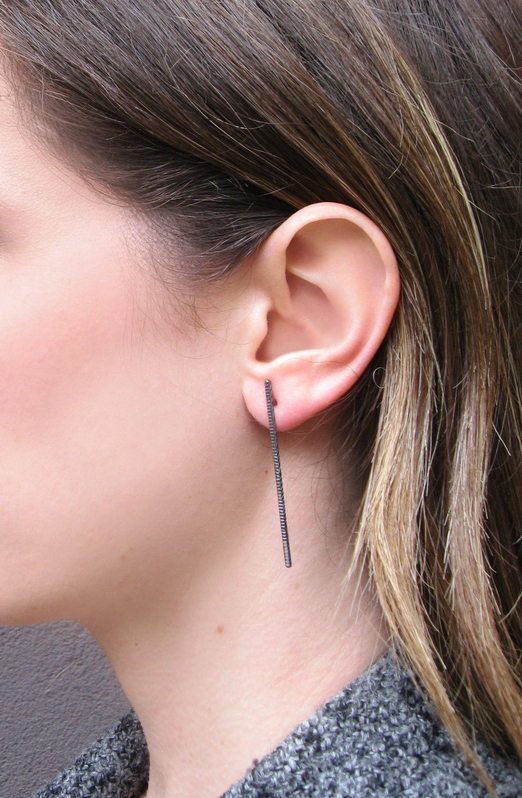 sale
STEM EARRINGS - RECYCLED OXIDIZED STERLING SILVER
Let your earrings do the talking for you. Resembling wintry twigs, shorn of their leaves, these stem earrings are elegant and simple and perfect for everyday wear.
Recycled sterling silver
2" length
Handmade in San Francisco
Hey, Sharon- when can I expect my order? Check out our lead times here!
1 available
These would also look great on you: